Stylists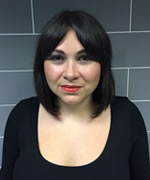 Karen
Style Director
I still love what I do, even after 25 years in the job. Building my experience with Toni & Guy gave me excellent technical training from which I developed my own style. I have always been ambitious, and when the opportunity to set up Brunettes came along, it was too good for me to miss. It has always been my dream to grow a team and create an environment where the customer experience is memorable for all the right reasons. We have wonderful customers and a great buzz in the salon. Being part of the Old Town community is important to us and we love being here. I am very proud of what we've all developed and I hope that you all enjoy it as much as we do!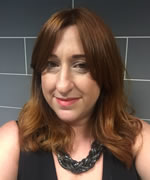 Pina
Style Director
I co-own the salon with Karen, I have 22 years' experience in the industry and still enjoy my job tremendously. Karen and I have worked together since I started hairdressing, and we are definitely friends first which I think shows when you come into the salon. We are a close team and have a very friendly atmosphere. I am passionate about all aspects of hairdressing and I love making people feel their very best.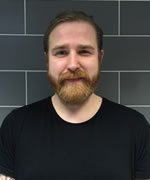 Matt
Top Stylist
I have been in the hair and beauty industry since 2001. I started my hairdressing career whilst studying for a qualification as a media make-up artist. After graduating in 2003 I began hairdressing full time in January 2004 in a local hair salon in Swindon. By the end of 2005 I was working as a senior stylist - working as part of a team until September 2008, at this time I decided to move on and became a self-employed stylist at a hair salon in Old Town (Swindon) from here I then moved up into "Brunettes" and have been working here ever since February 2011. I'm working with a great team of hair stylists and I feel very lucky to have a loyal client base. I've had 5 great years working at Brunettes and I hope to have many more!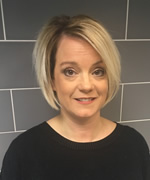 Caroline
Stylist
I have spent over 20 years in the hairdressing industry and I am thrilled to still be doing the job I love. I am very lucky to have such wonderful loyal clients who really make it a joy to come to work each day. During my career, as well as my 20 years salon experience I enjoyed 6 years teaching the Hairdressers of the future at Swindon College. I am though, happiest when I am hairdressing myself. I enjoy all areas in hairdressing and love a restyle. Joining the team at Brunettes has been a fantastic experience and I am delighted to be part of this fabulous salon.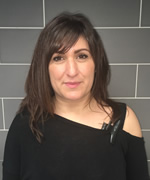 Liz
Stylist
I am an enthusiastic hairstylist, I have 18 yrs of salon experience behind me, I'm also a mum of 3 and after some time off with my children I'm very happy to be a part of the team here at brunettes, I'd like to welcome all clients old and new.x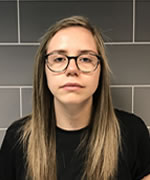 Kennedy
Assistant
I'm here to assist the team, I make a great cuppa and give an awesome head massage!!
Join the Team
We have chairs to rent and we offer a fantastic package - so call the salon to enquire.
Special Offers
10% Off Your First Service (quote 'WebOffer01' when booking your appointment)
Cut and Blow Drys start from only £20 (selected stylists only)